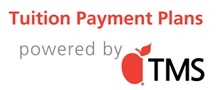 T.M.S. Tuition Payment Plan
The TMS Payment Plan is an interest-free alternative to paying your college expenses that allows you to spread your payments over multiple months. Appalachian State University is offering a 5 pay payment plan to allow you to make 5 equal payments for the spring semester. A non-refundable 2.99% transaction fee may apply to payment plan payments when paying by credit card.
The Enrollment Fee of $40 must be paid with the first payment. The deadline for enrolling in the plan is January 4, 2018.
Timeline

If you enroll...
# of payments due upon enrollment
Next monthly payment
by Oct 20
0
November 1, 2017
Oct 21 to Nov 20
1
December 1, 2017
Nov 21 to Dec 20
2
January 1, 2018
Dec 21 to Jan 4
3
February 1, 2018
To enroll, please log into www.appstate.afford.com or call 1-800-722-4867.